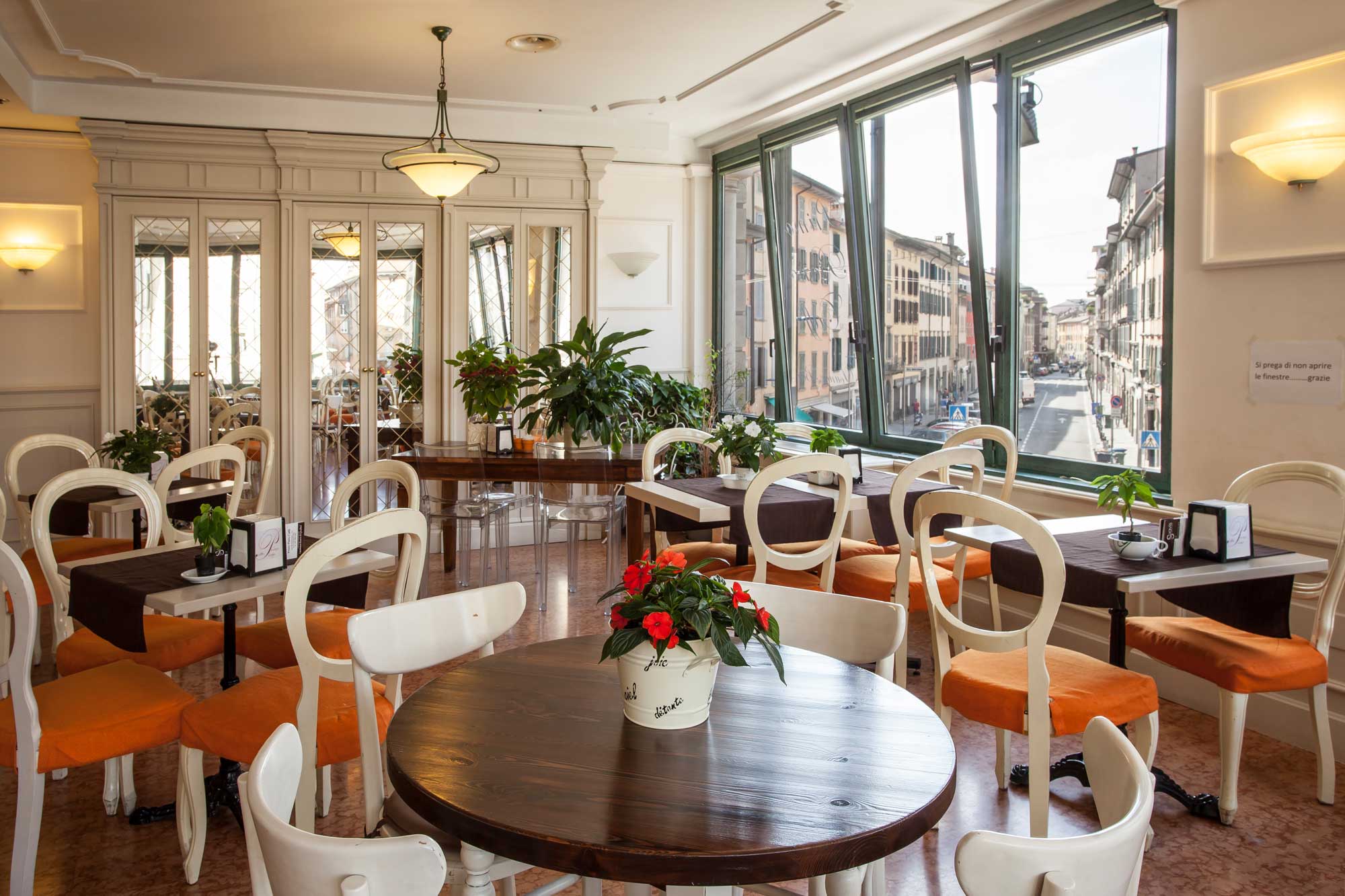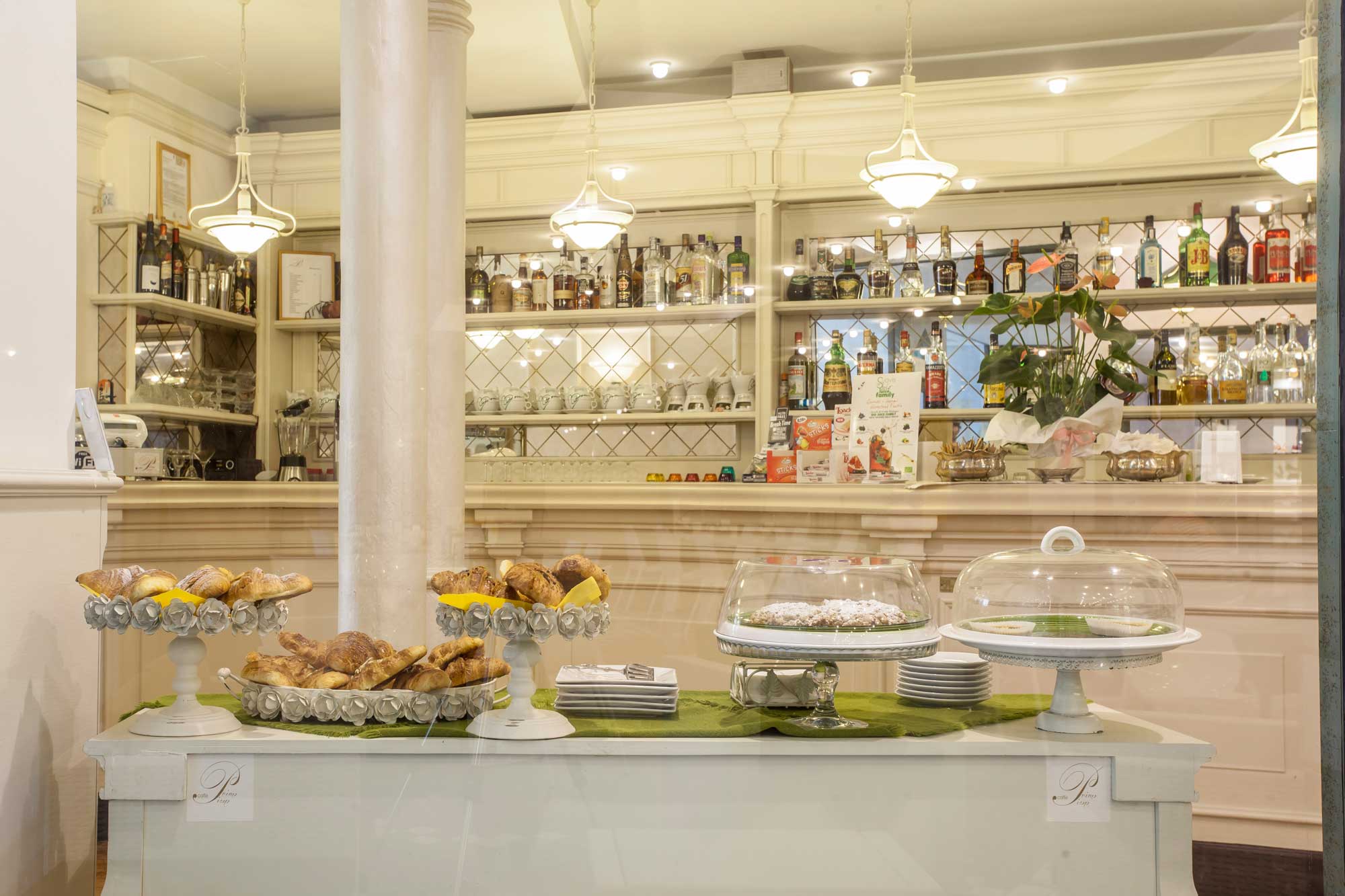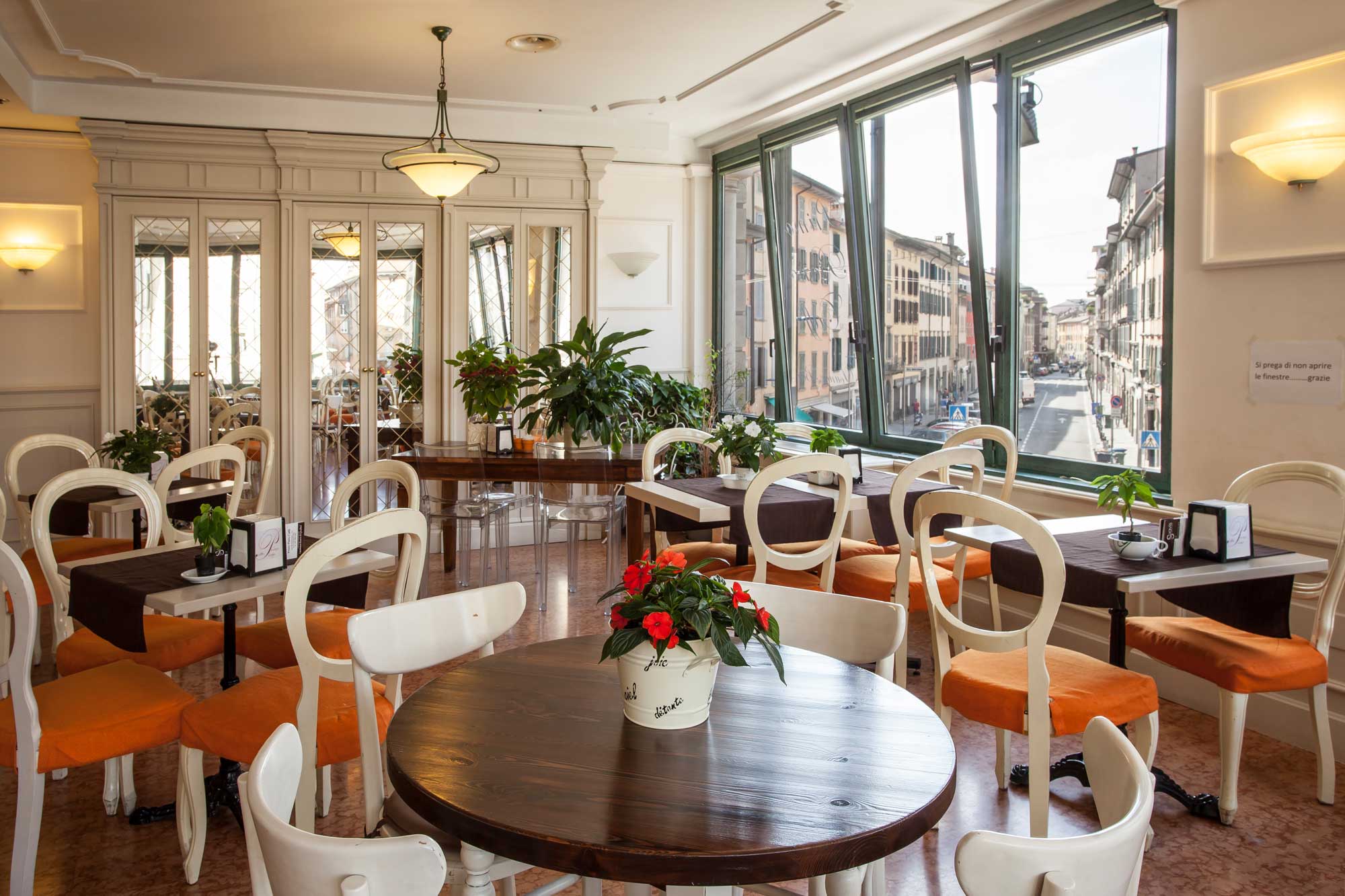 PRIMO PIANO CAFFE'
Breakfast and lunch (including business lunches), all served up in a classic, light and airy environment. Alongside the Galleria's indoor space, Bar Primo makes available to its customers a welcoming internal area with a large window looking over the heart of the city. OPENING HOURS: monday 12.00-19.00; from tuesday to sunday 8.30-19.00.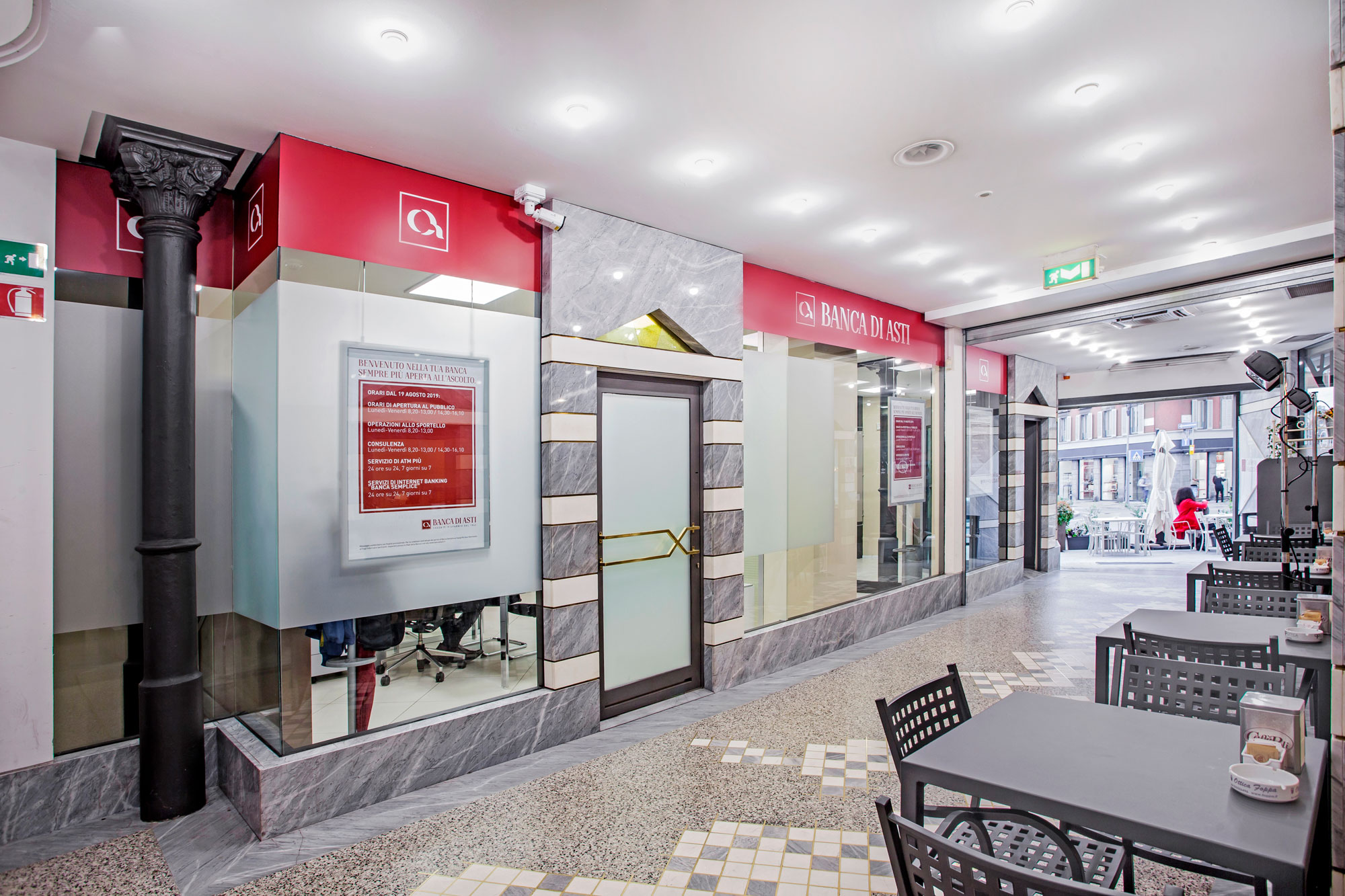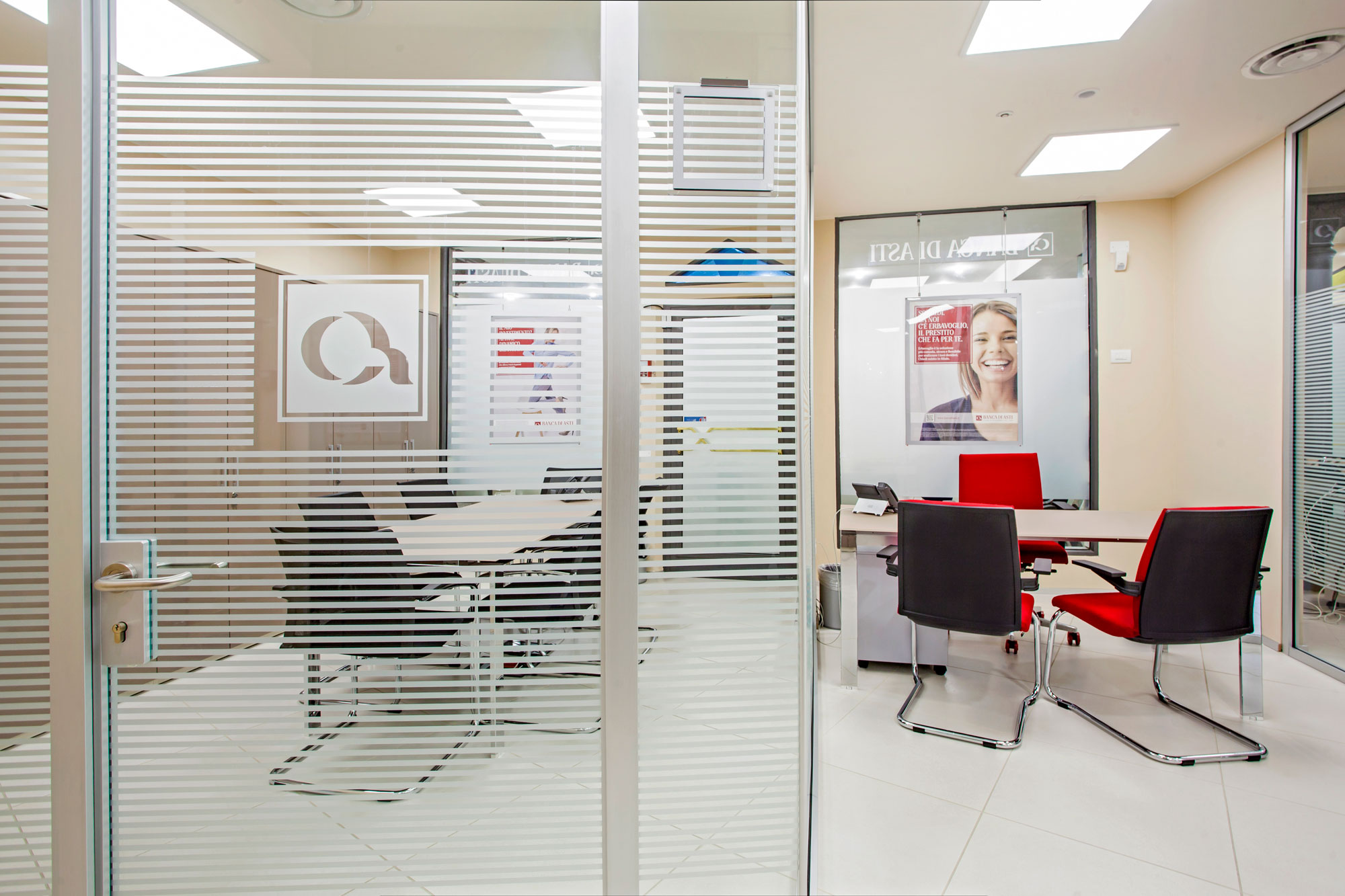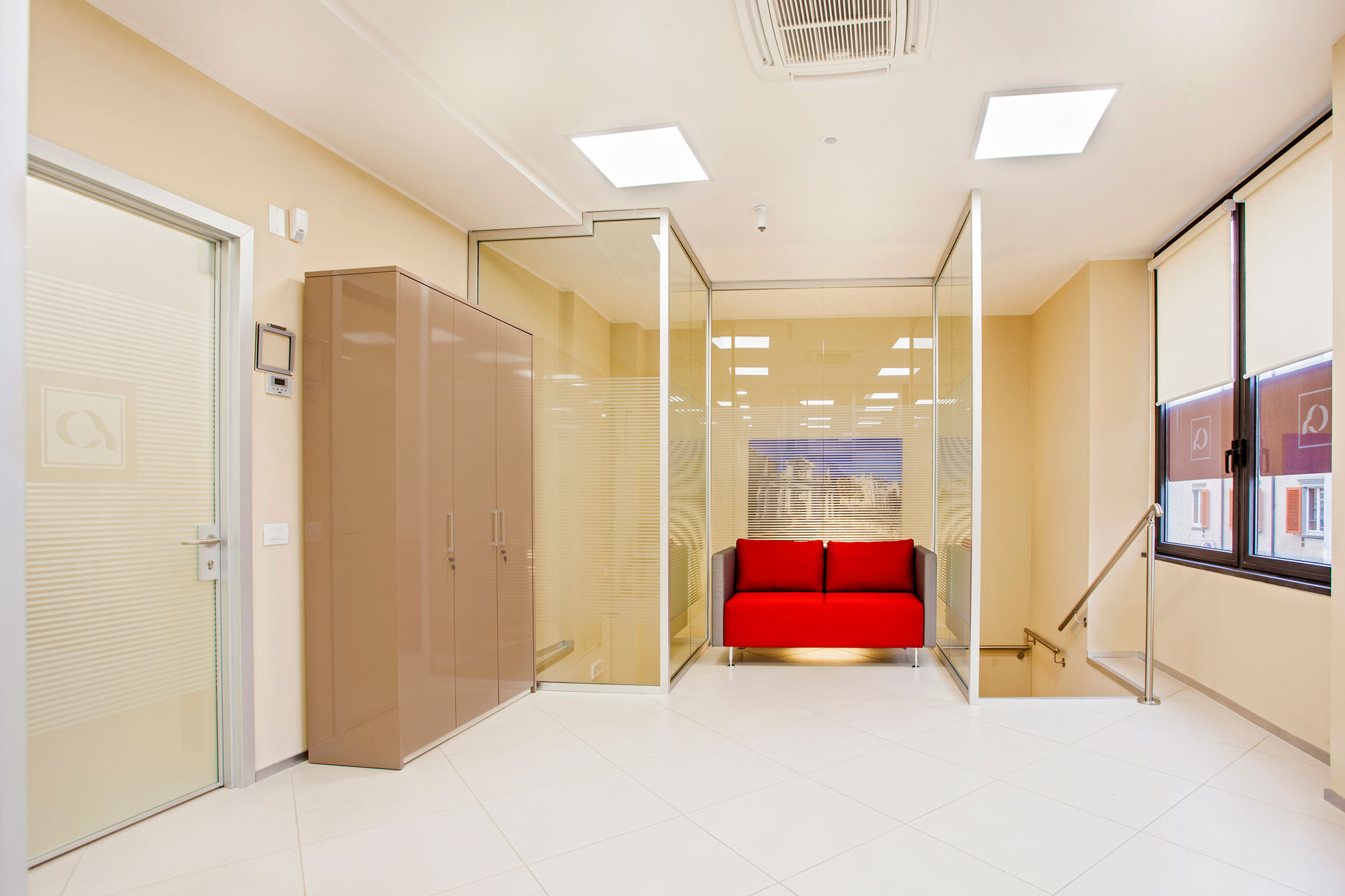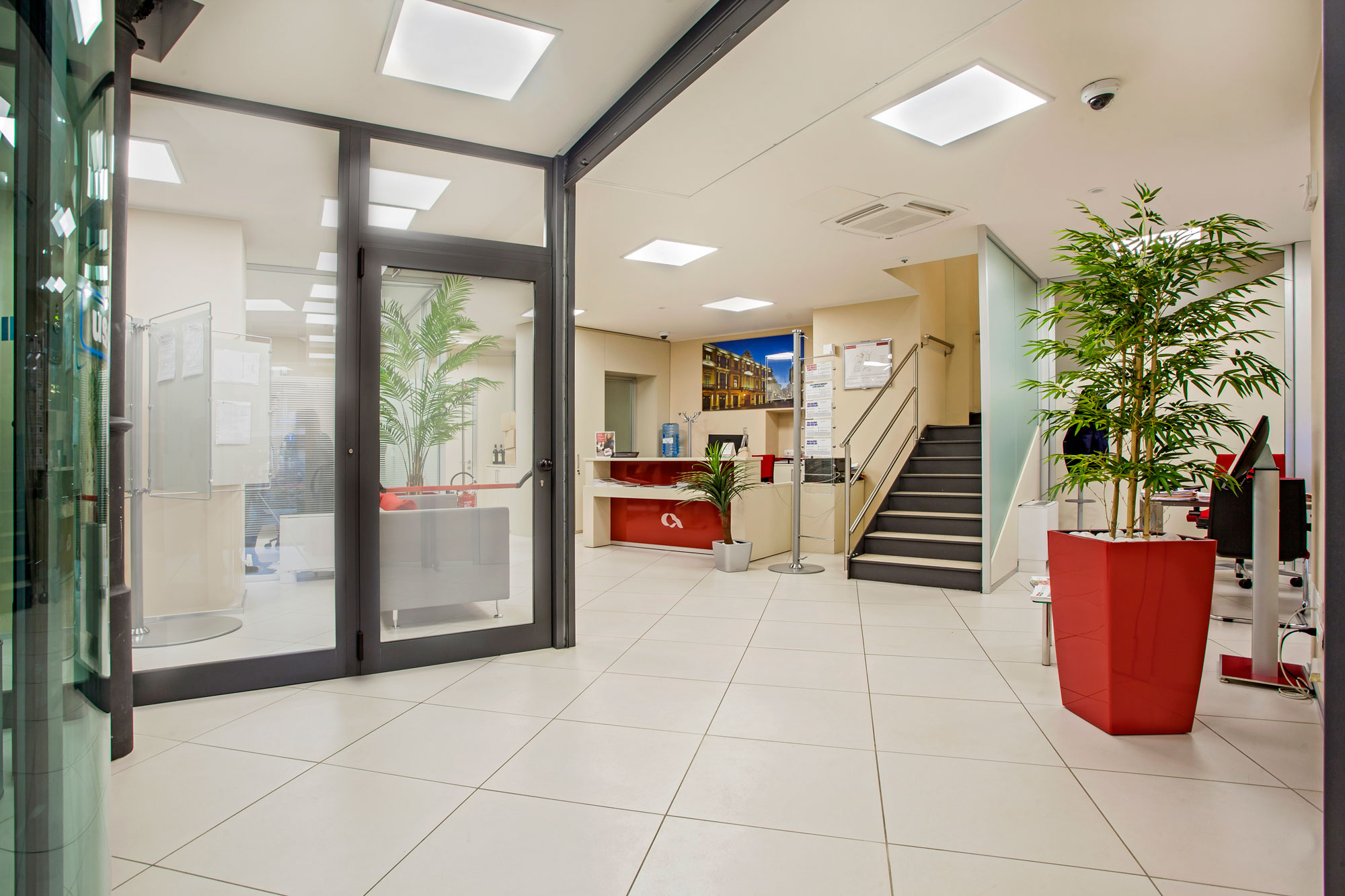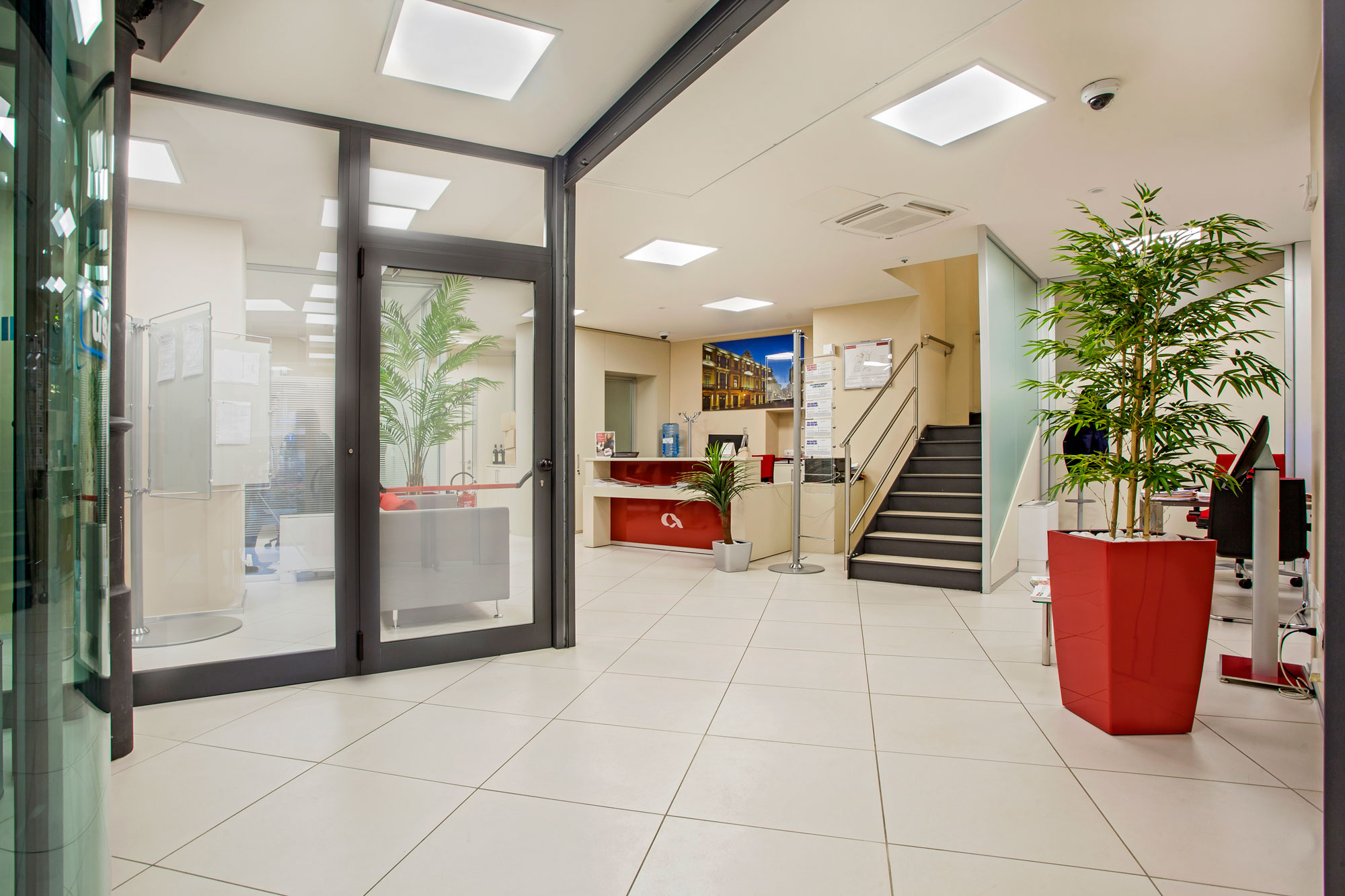 CASSA DI RISPARMIO DI ASTI
Cassa di Risparmio di Asti opens an important branch in Bergamo and choose the very central Galleria Mazzoleni to do so. Located on the ground floor and on the first floor of the gallery, this bank headquarters is accessible from Via XX Settembre and from Via Zambonate. OPENING HOURS: from monday to friday 12.00-19.00 / 8.30-19.00.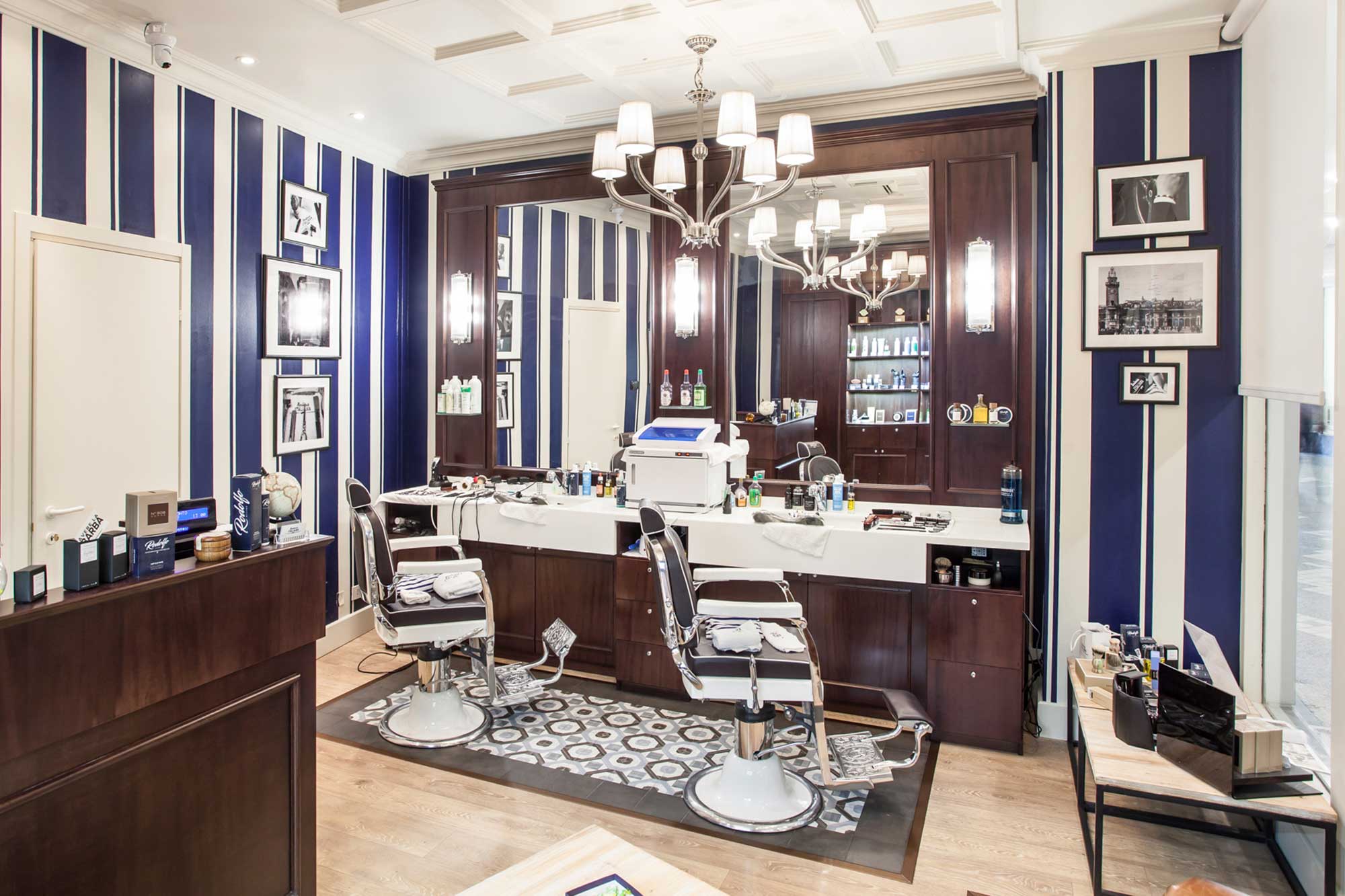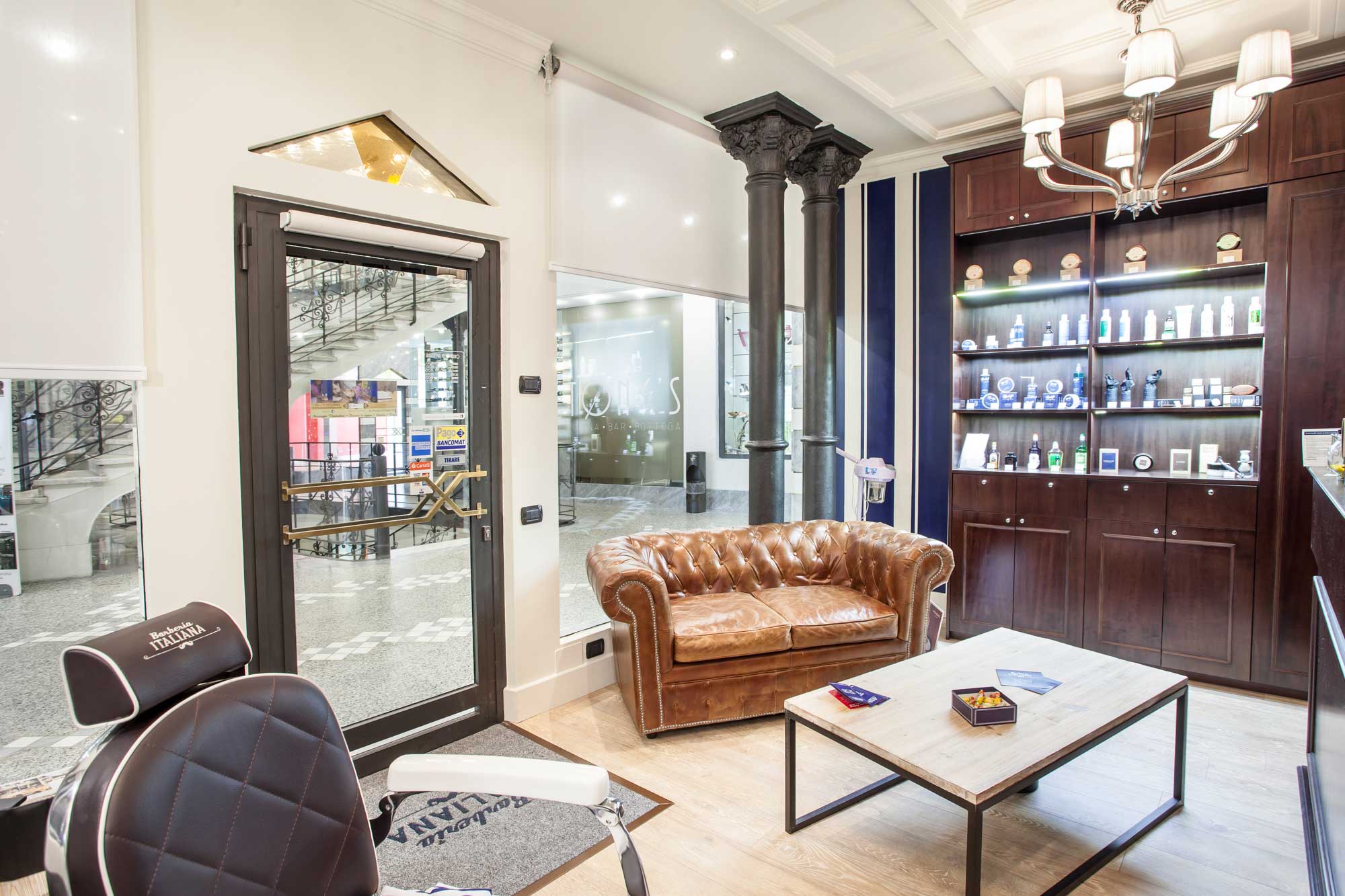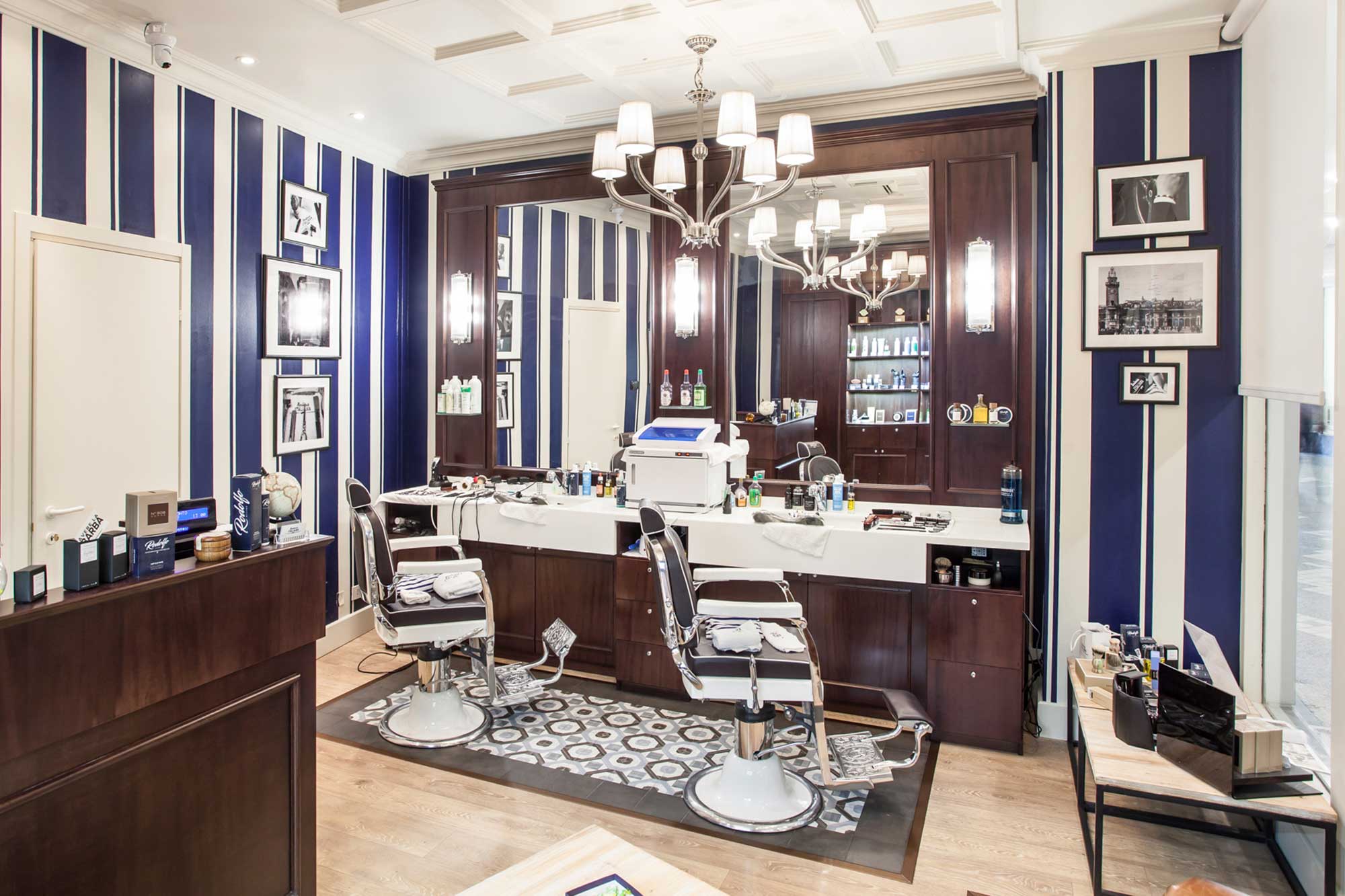 BARBERIA ITALIANA
Inspired by the classic barbershops of yesteryear, the Barberia Italiana welcomes you into a traditional space where you can marvel at the painstaking attention to detail, from the decor to the "tools of the trade", and where you will find a barber specialising in the arts of hairdressing and beard trimming. OPENING HOURS: monday and tuesday 11.00–19.00; wednesday thursday and friday 10.00–20.00; saturday 9.00–19.00; closed on sunday. barberiaitaliana.com
CASCINA ALBARITO
A small boutique in which to discover the ancient art of herbal medicine, both therapeutic and cosmetic. Immersed in the pleasant breeze of medicinal and aromatic plants, you will be served and advised by specialist personnel in an attractive, discreet environment. OPENING HOURS: monday 15.00-19.30; tuesday and friday 9.30-19.30; wednesday, thursday and friday 9.30-13.30 / 15.00-19.30.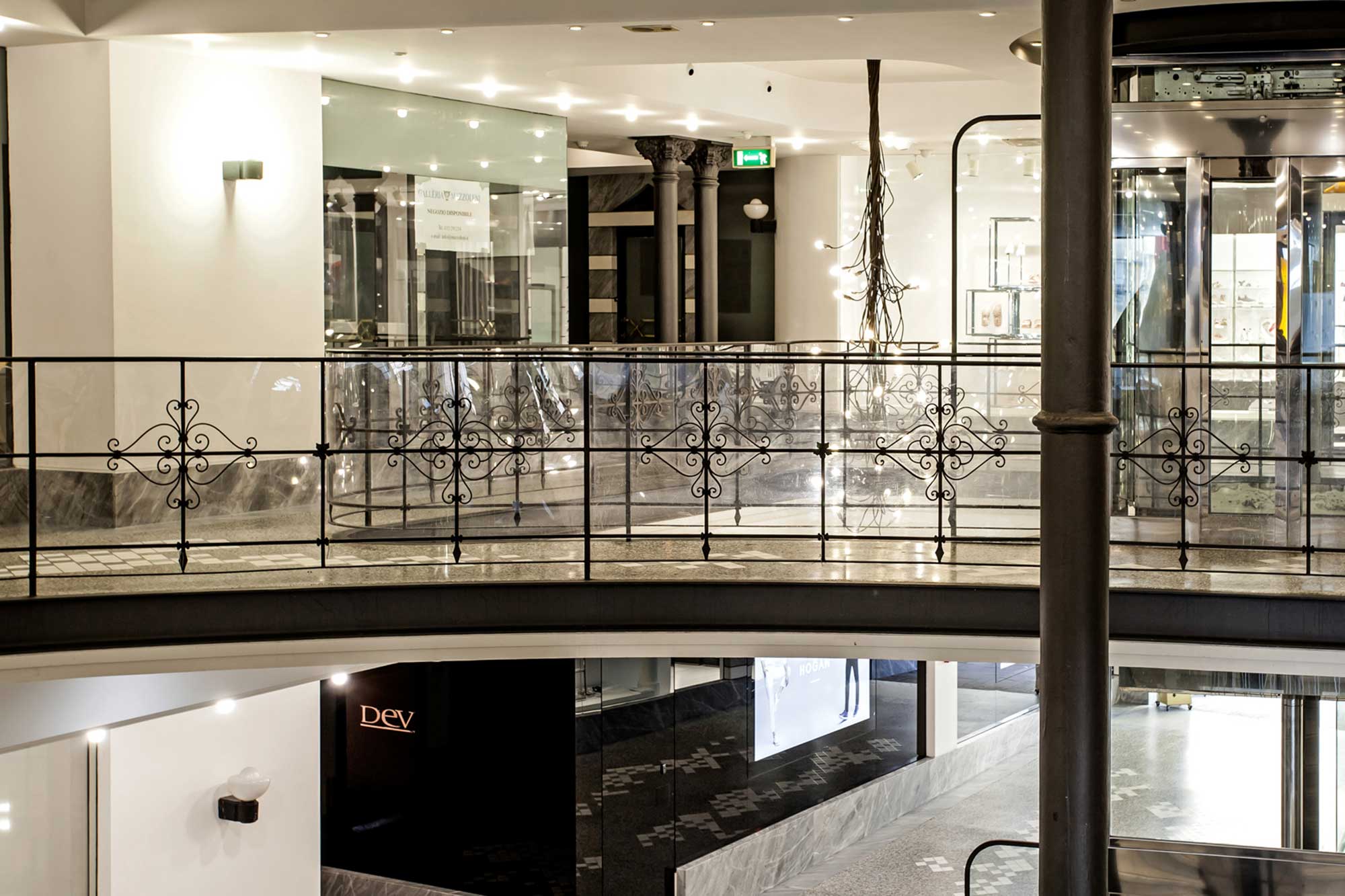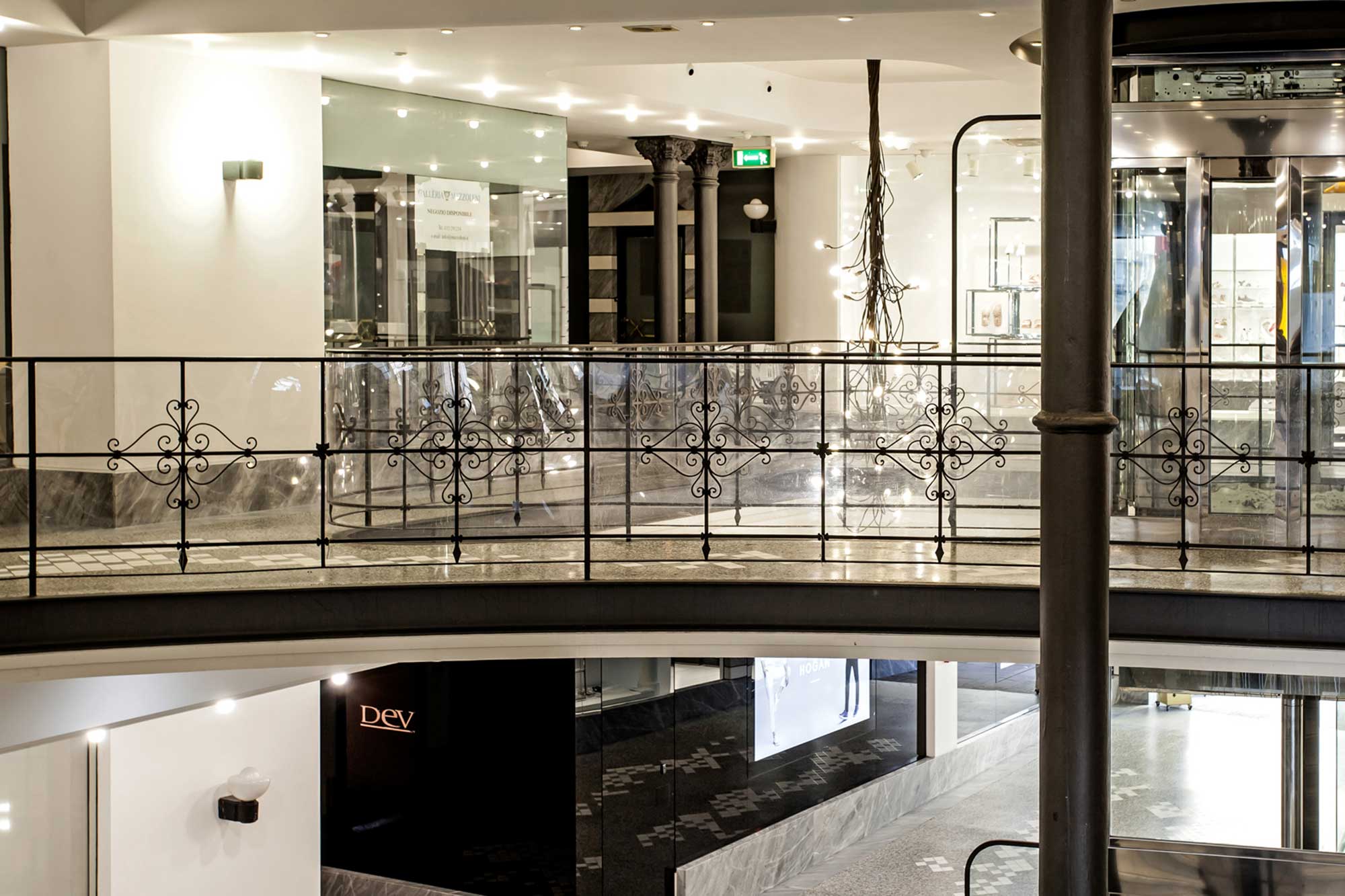 DEV
Within this elegant space, where the restored frescoes on the ceilings of the Galleria form a delightful contrast with the contemporary, minimalist style of the decor, you can take your pick of the shoes on offer from the finest luxury and high-fashion brands. OPENING HOURS: monday 15.00-19.30; from tuesday to saturday 10.00-13.00 / 15.30-19.30; closed on sunday.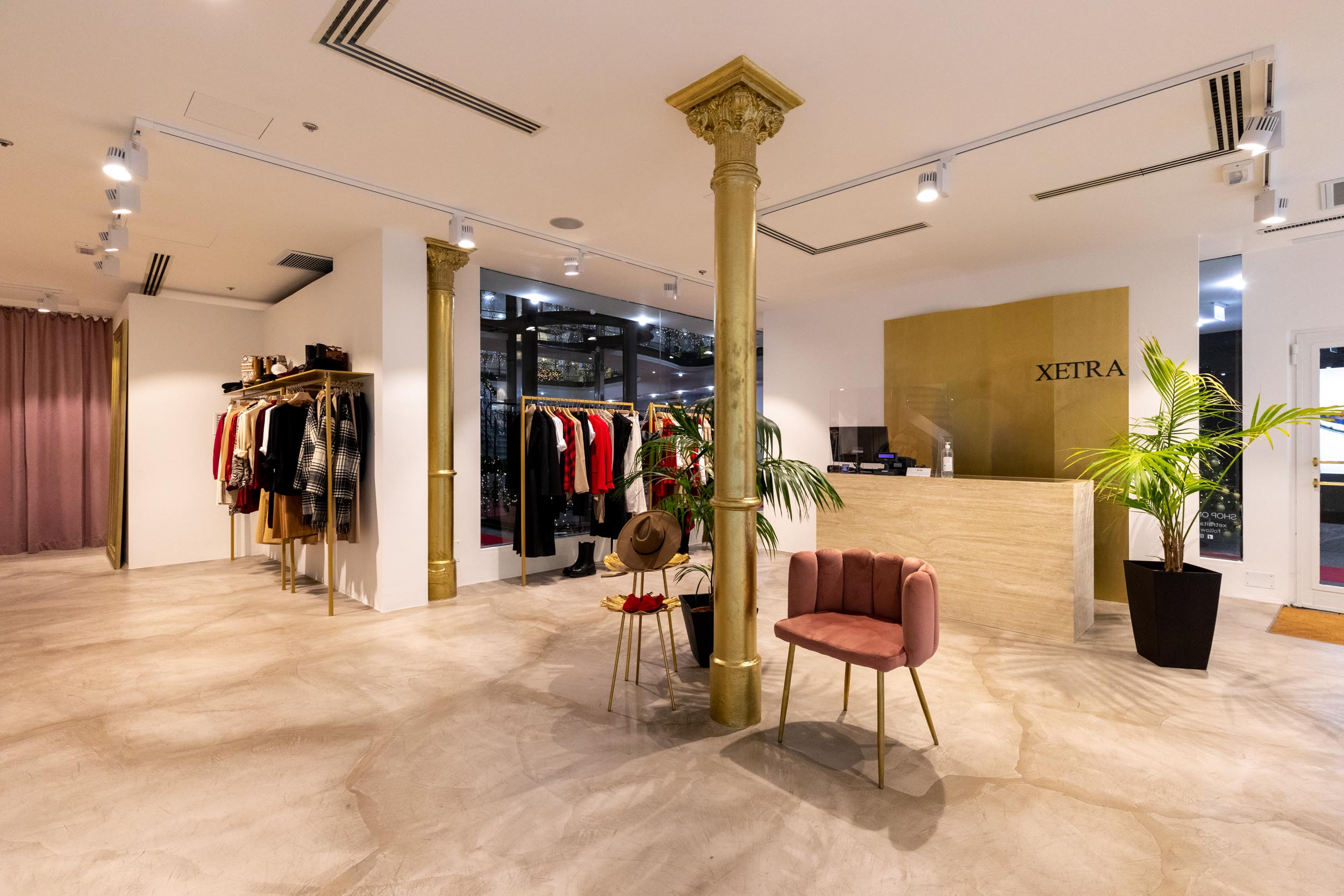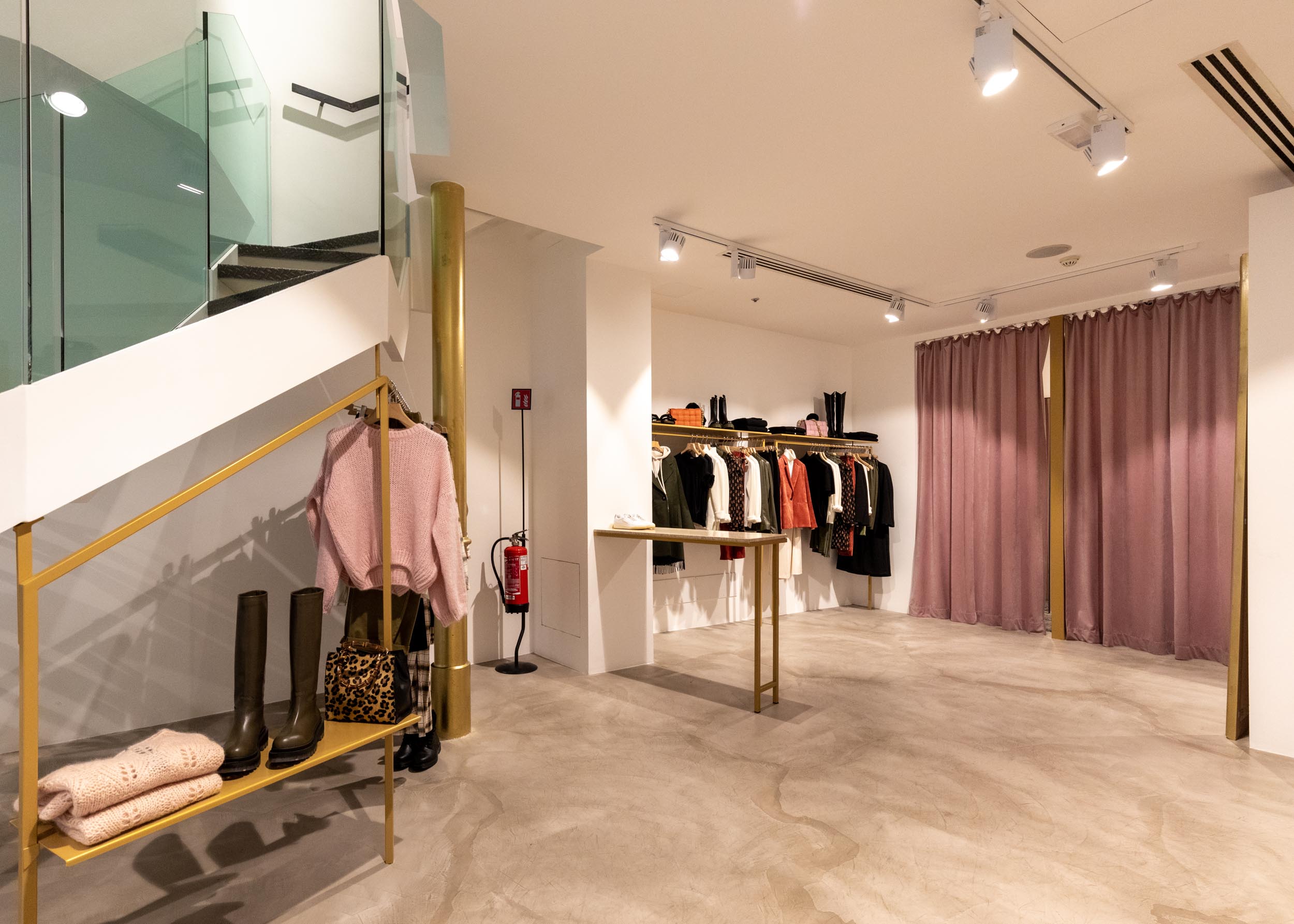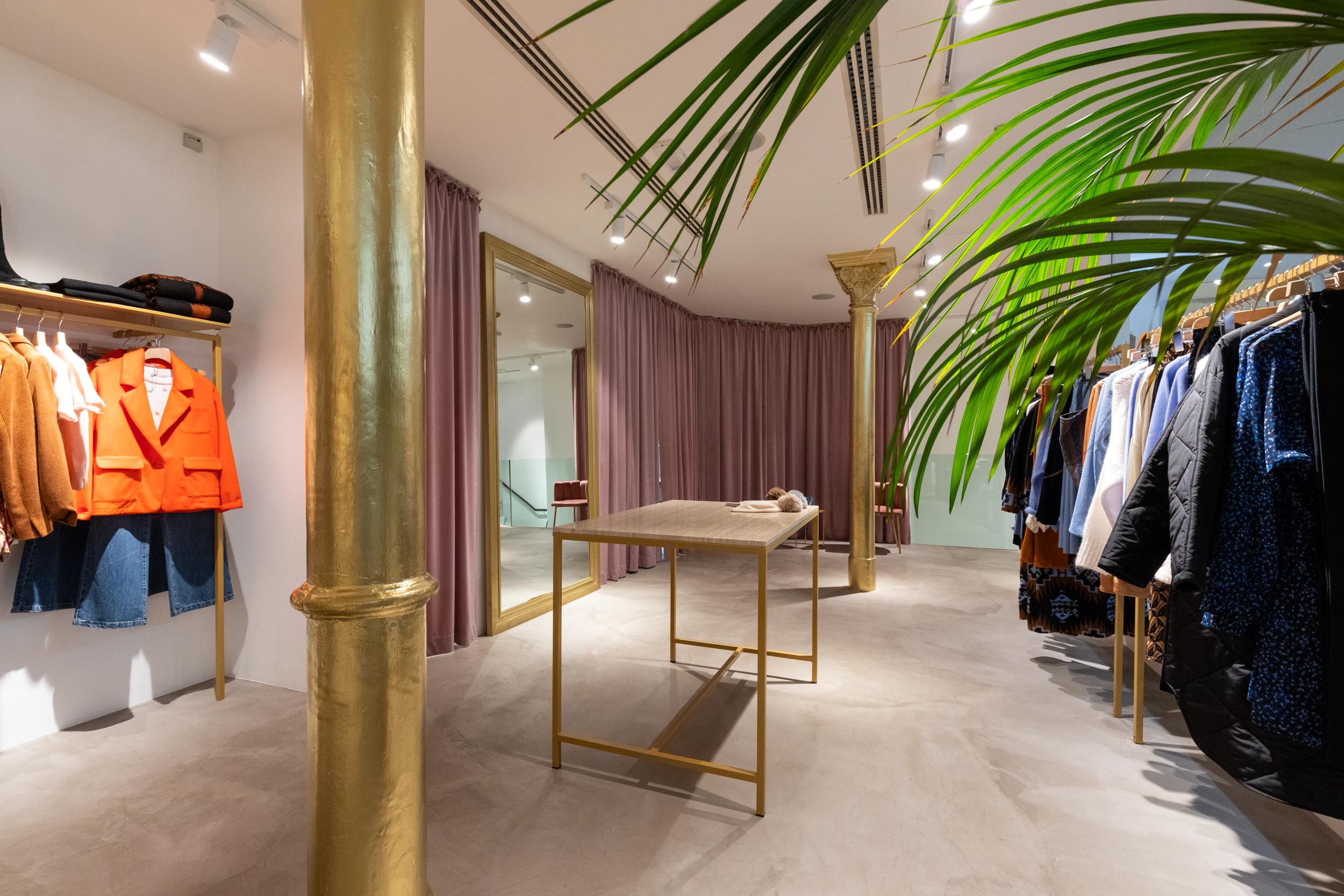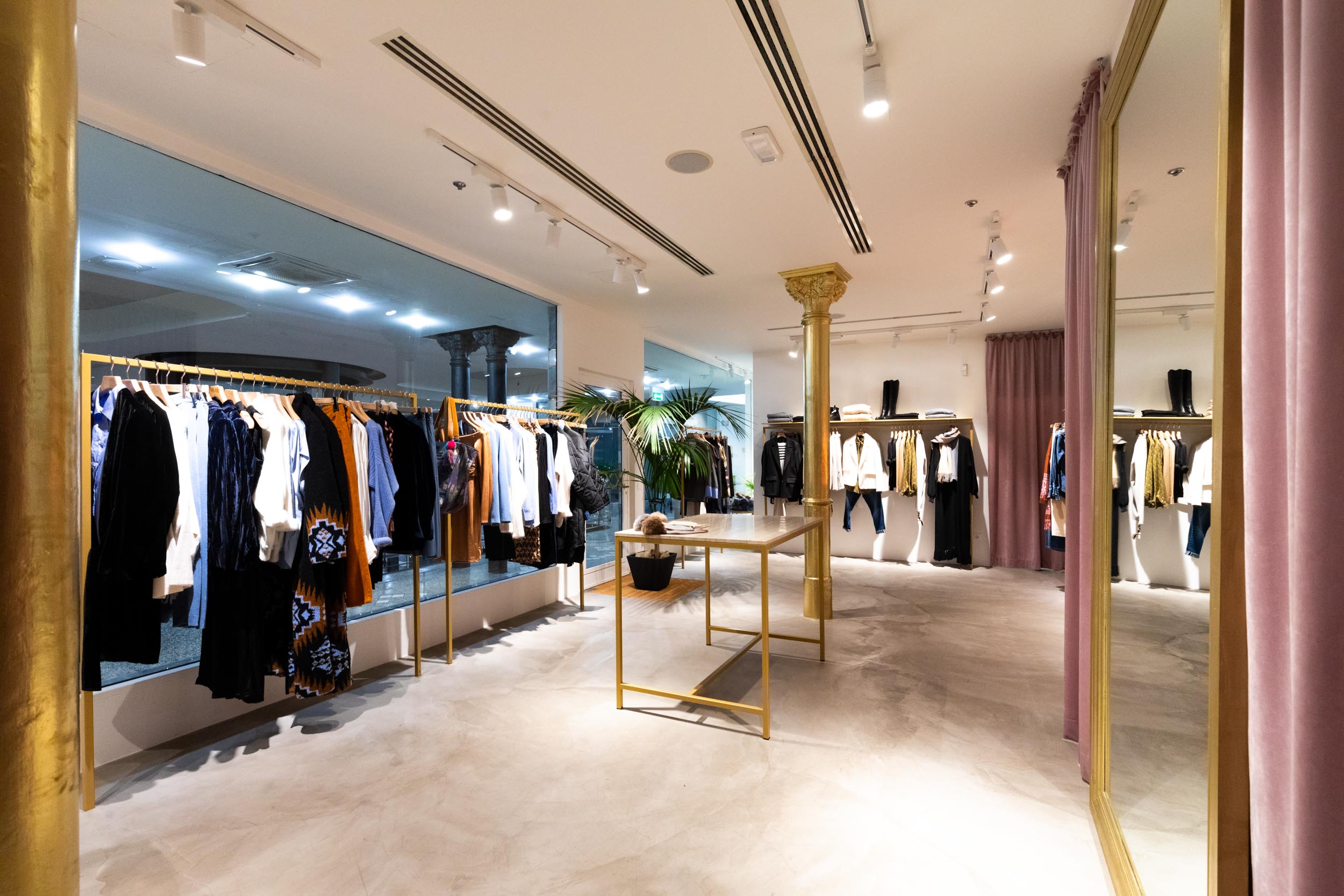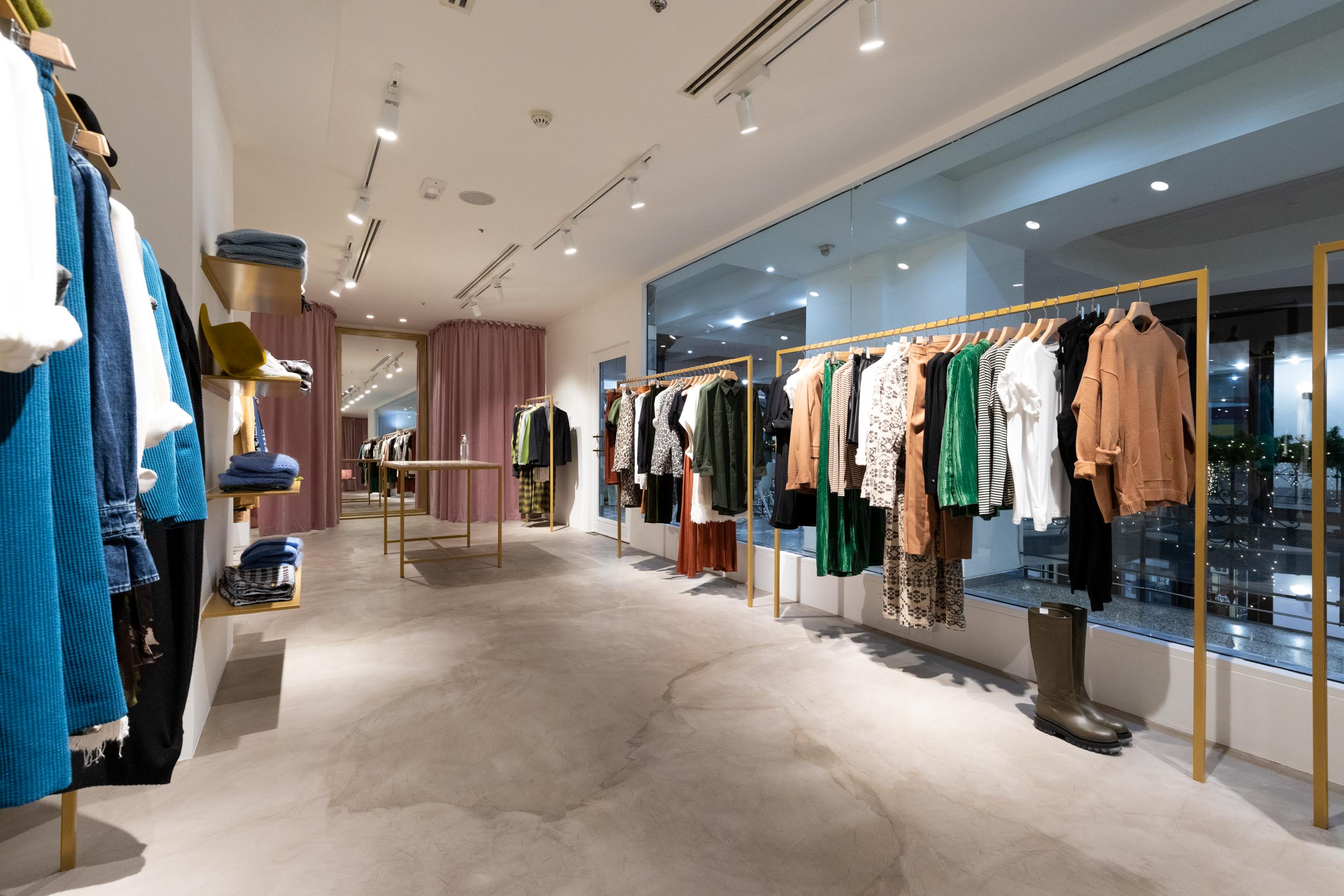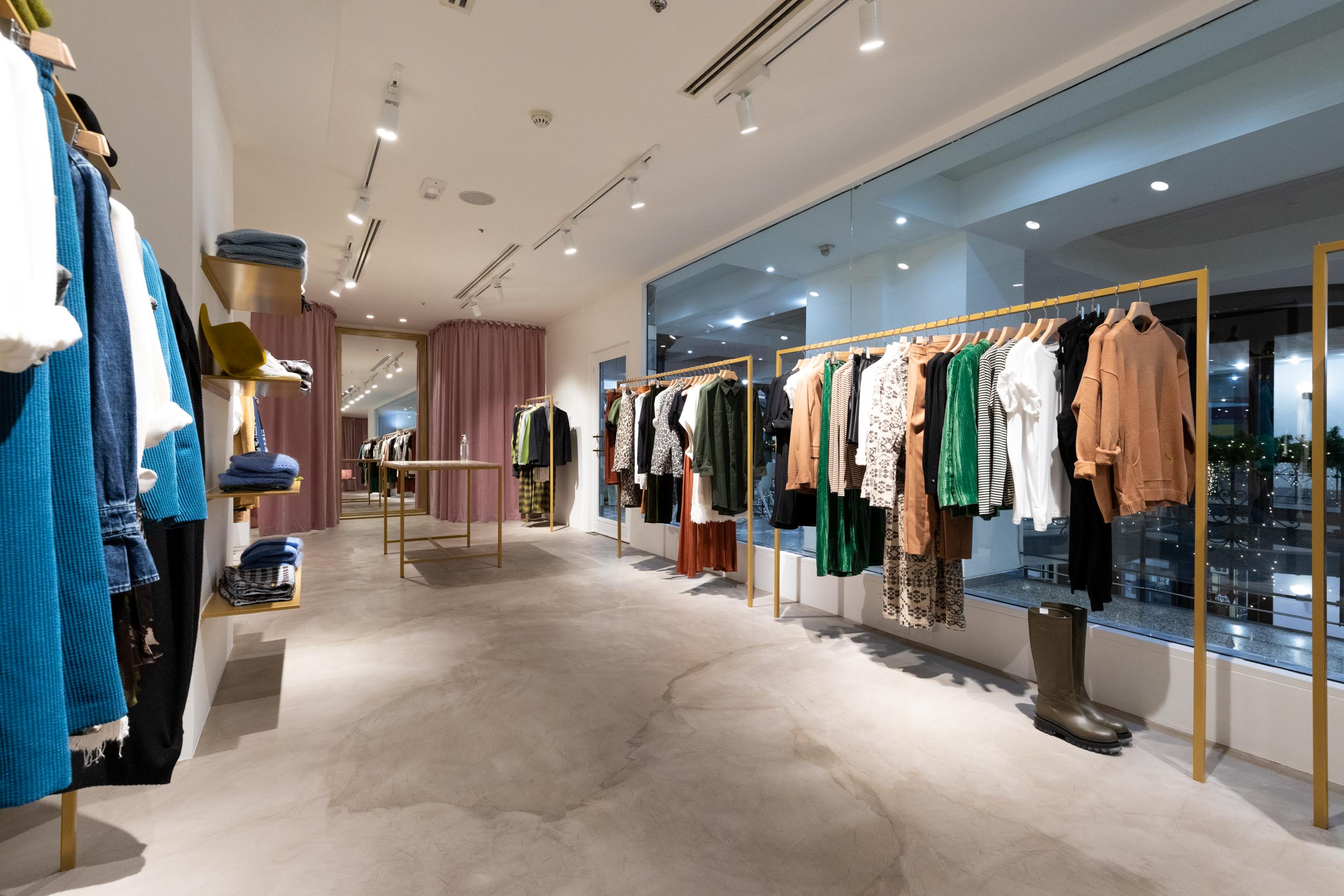 XETRA
Taking in three linked floors of the Galleria, and with an impressive window overlooking Via XX Settembre, the store displays the best of their products in this city centre showcase. OPENING HOURS: from monday to saturday 10.00-19.30; sunday 10.00-13.00 / 15.00-19.30.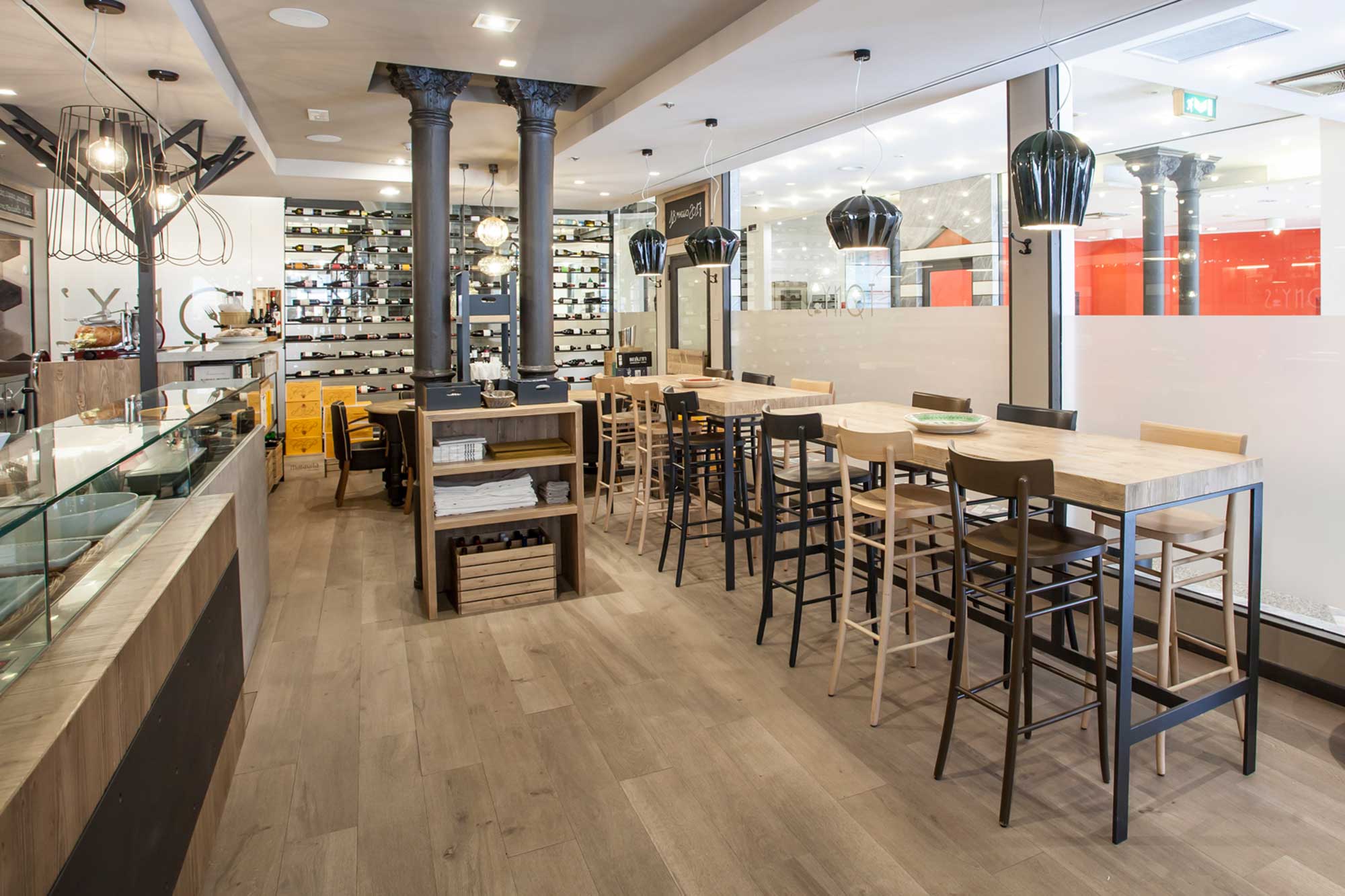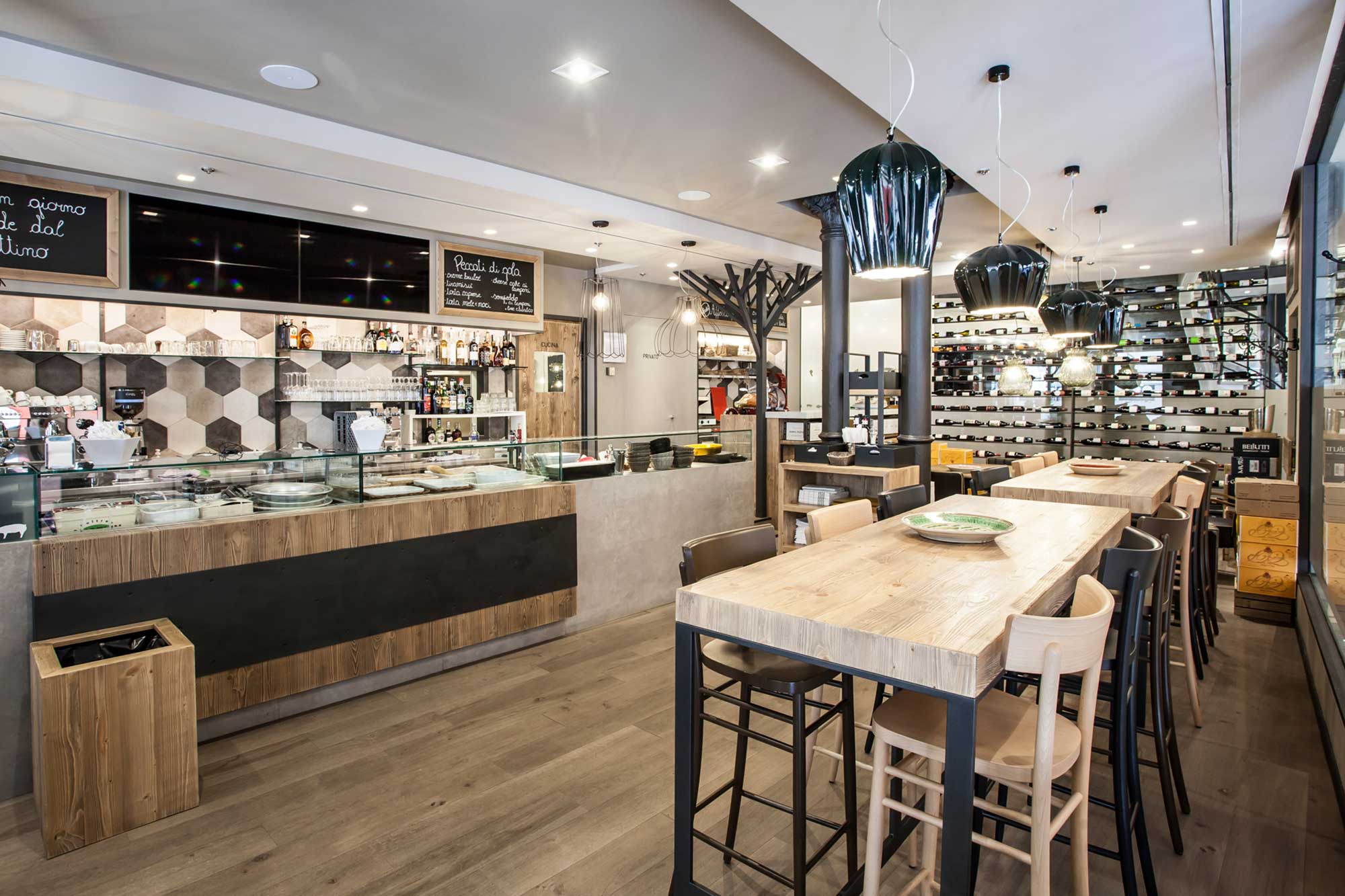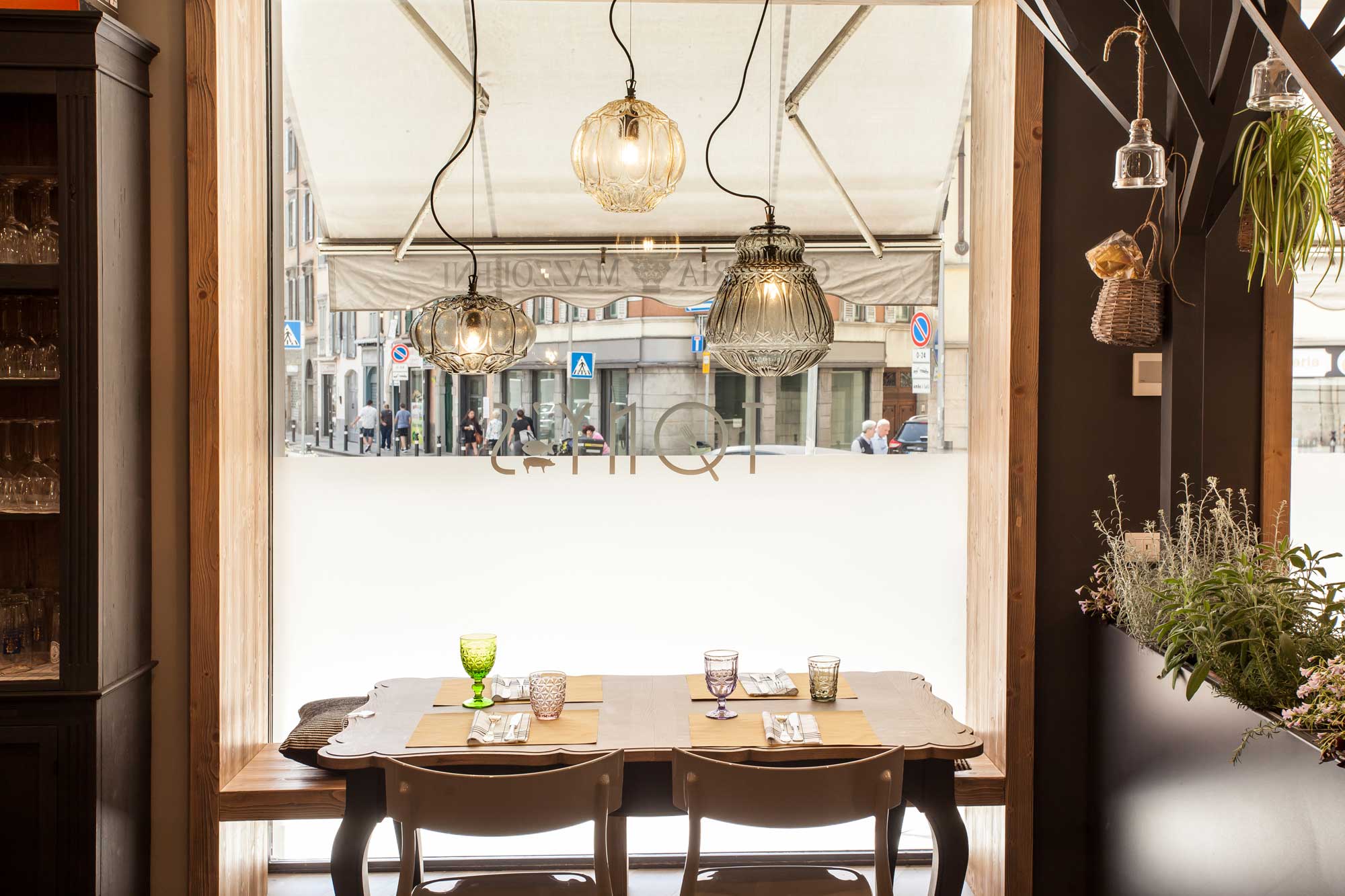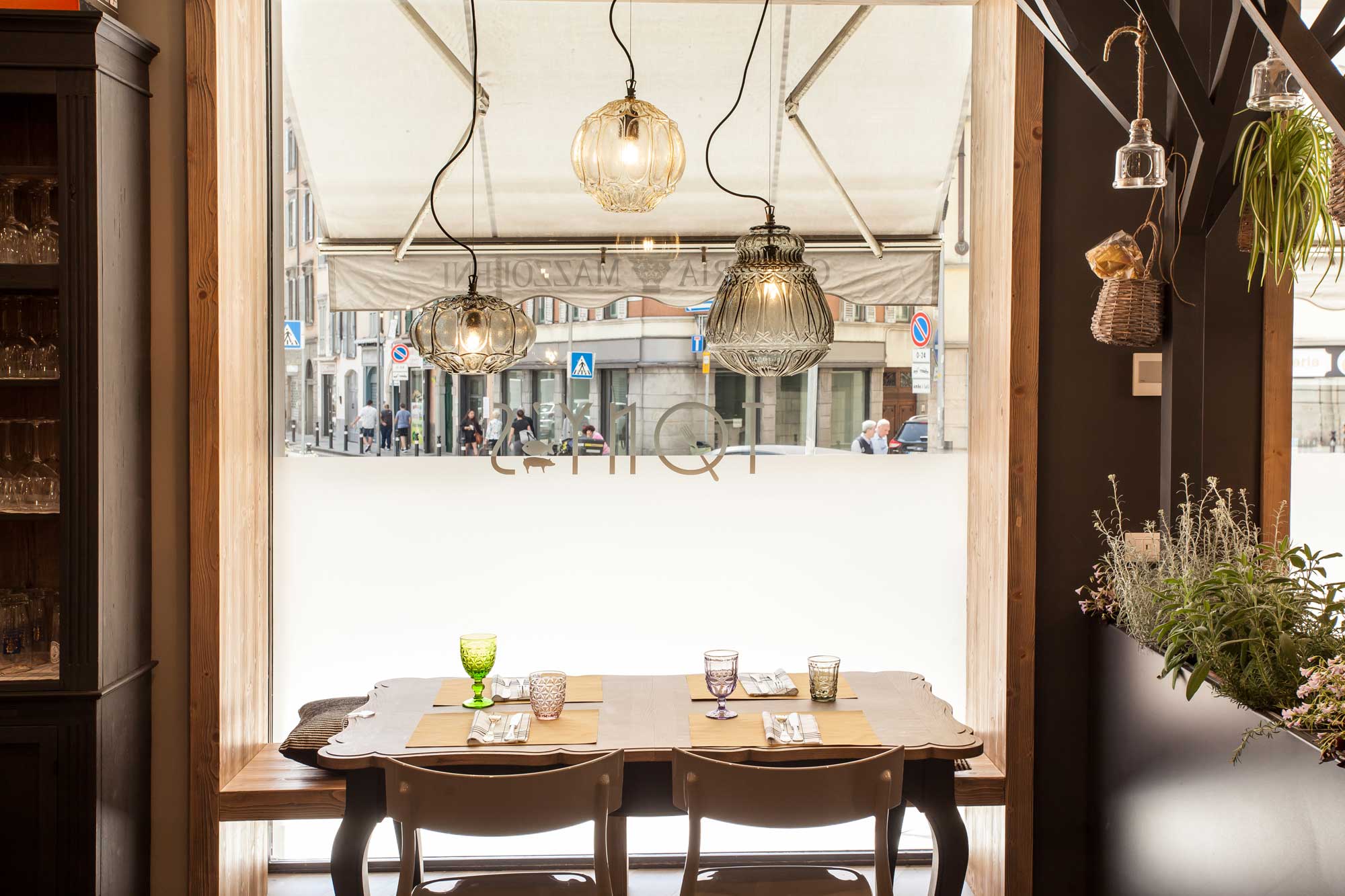 TONY'S
Featuring a selection of the finest agricultural and dairy products from monitored, protected sources, Tony's offers the finest cheeses and salamis from every part of Italy, serving up chopping boards laden with delicious delicacies at both lunch and dinner. The food products are complemented by a carefully assembled selection of beers and wines. OPENING HOURS: monday 7.00-18.00; from tuesday to saturday 7.00-1.00; sunday 7.00-18.00;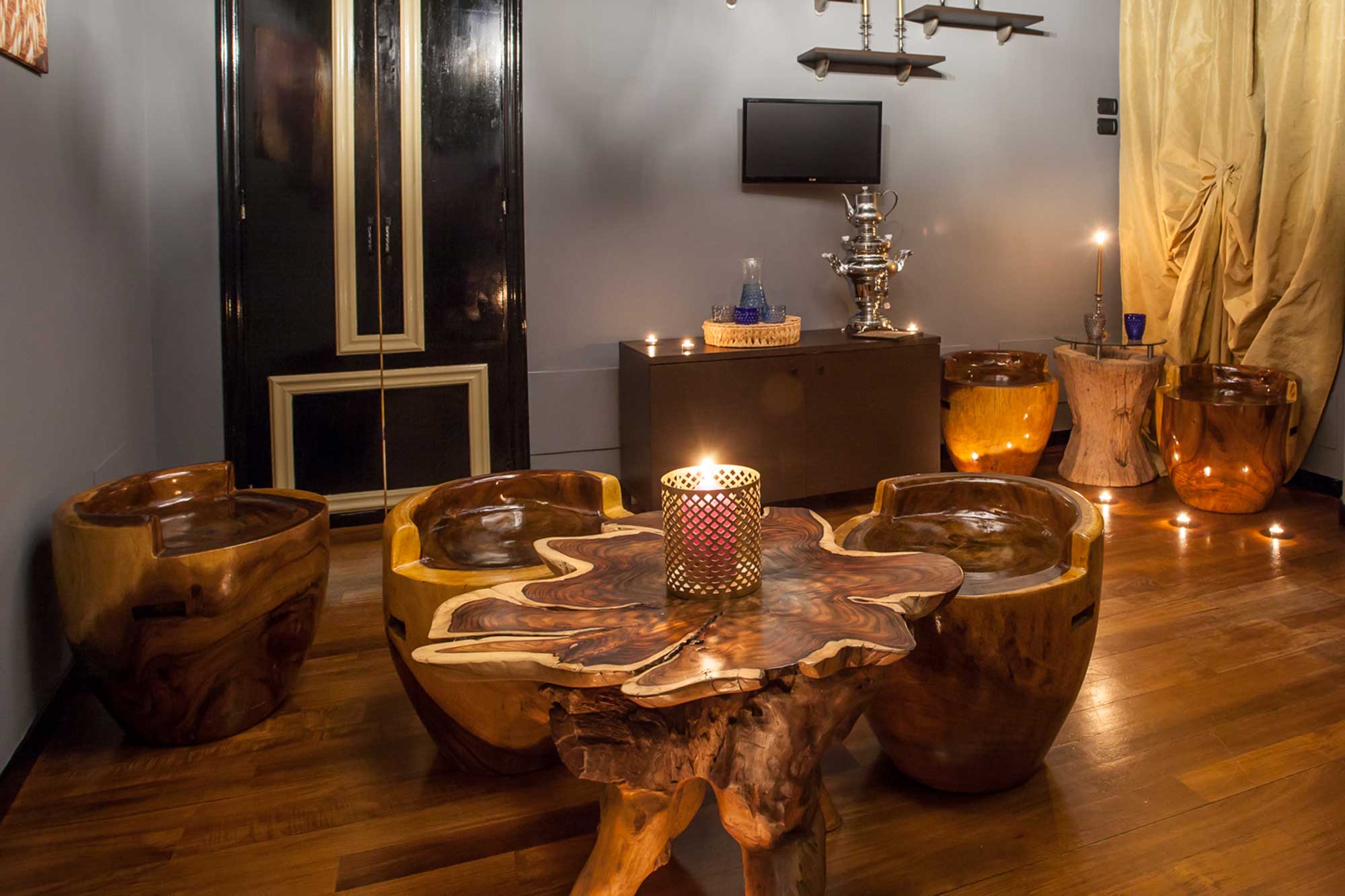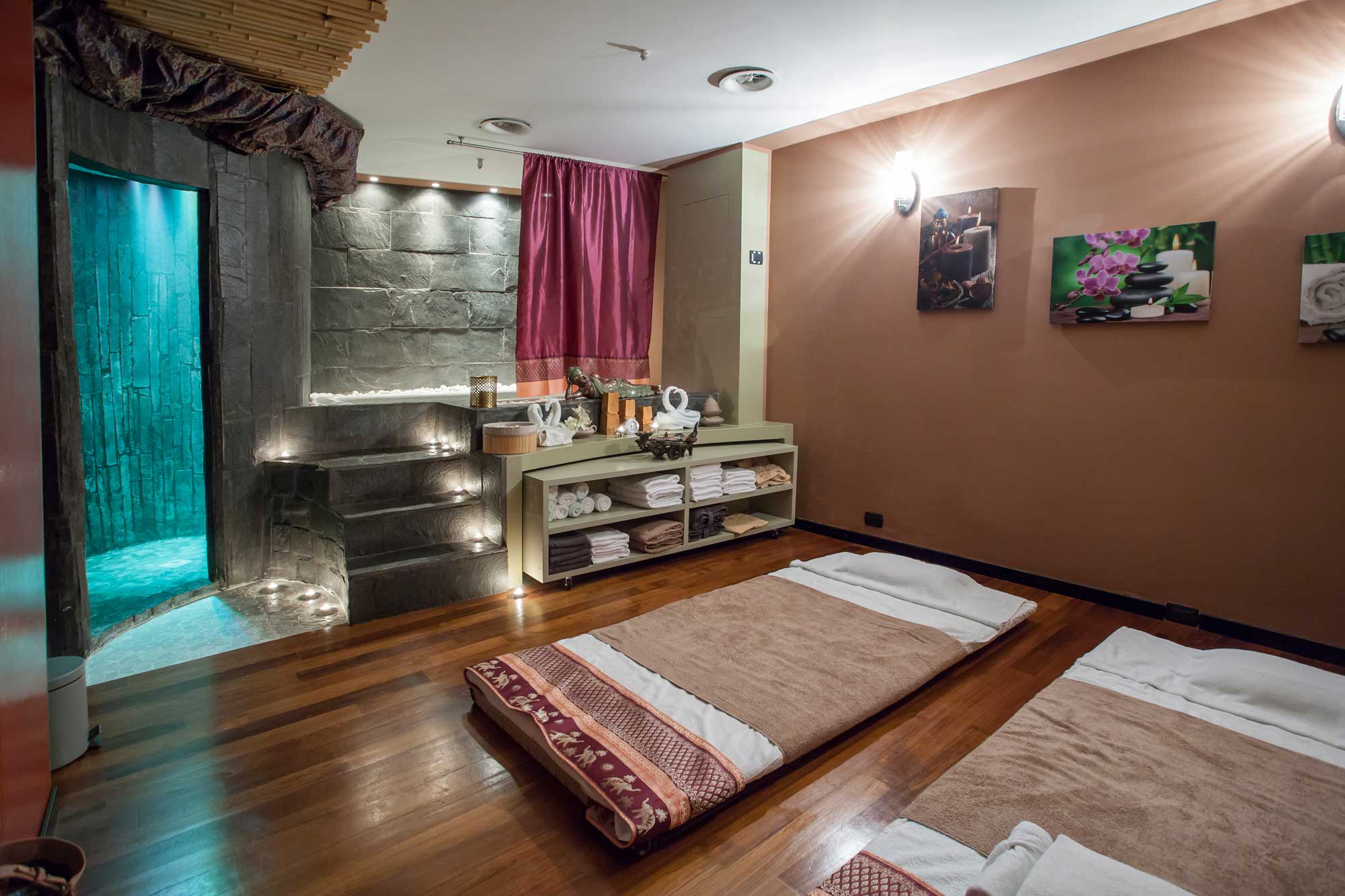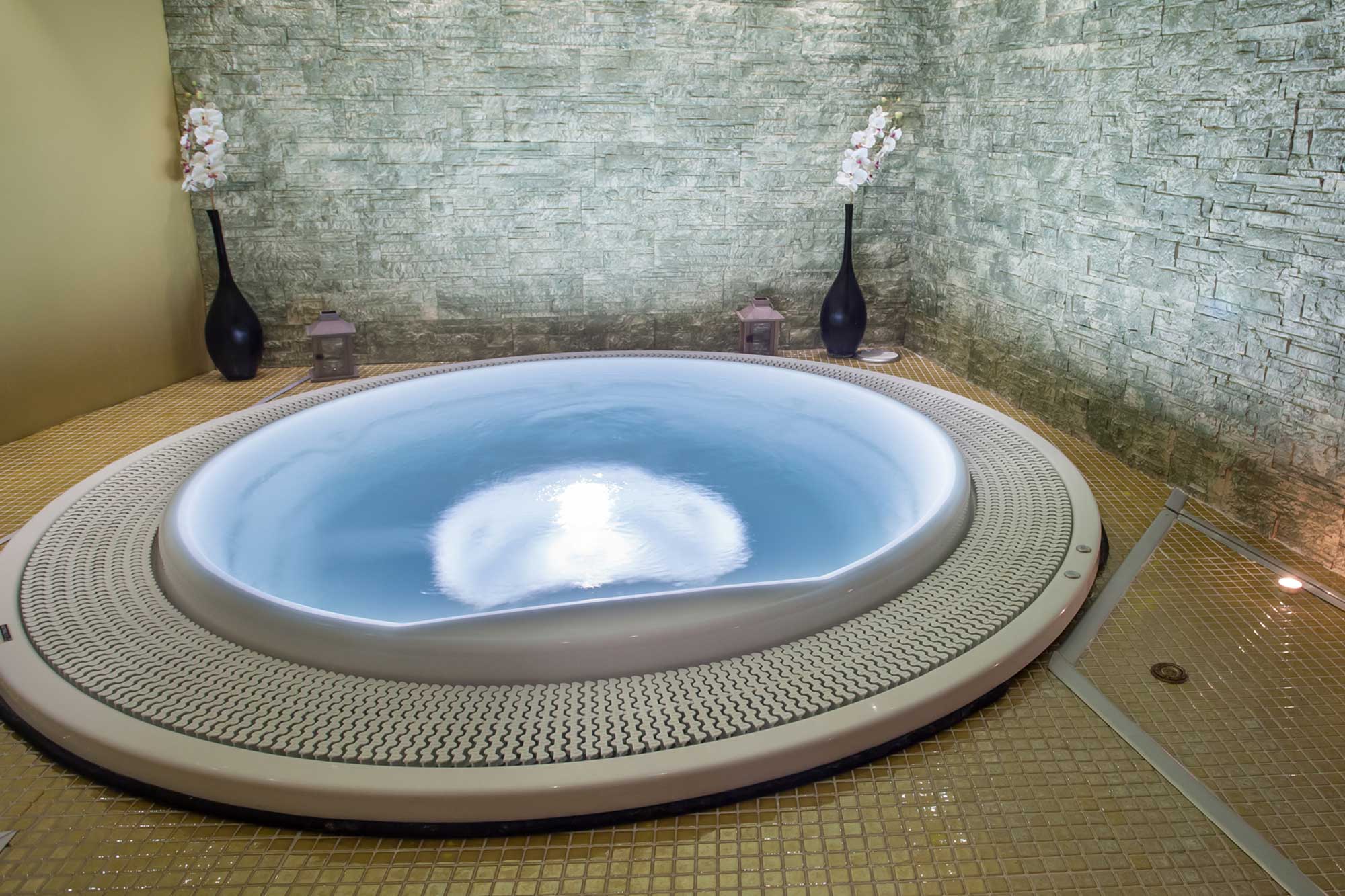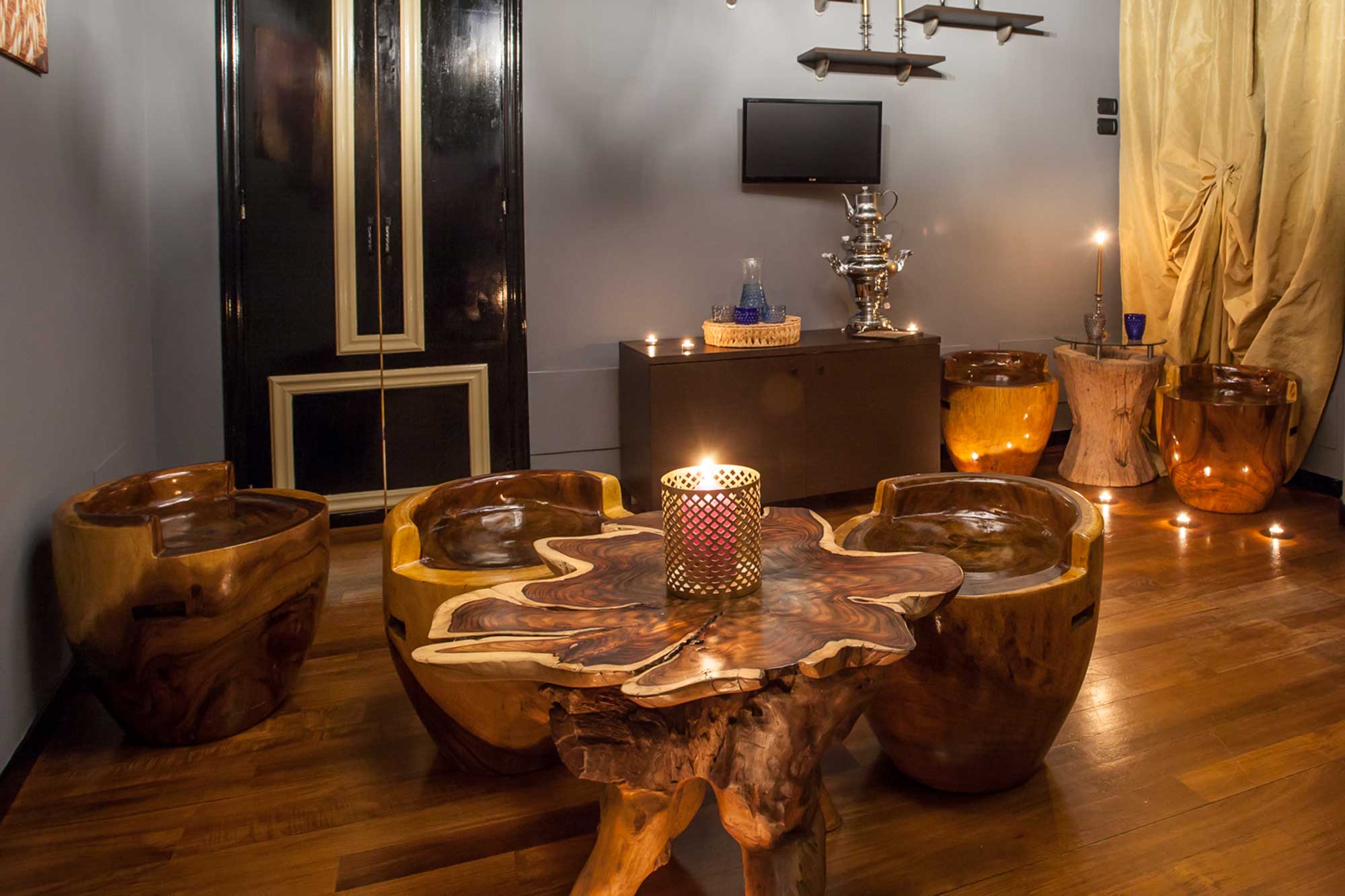 SABAI THAI
Within a space where tranquillity and discretion are the watchwords, you will find a little oasis of peace in the heart of the urban jungle. Turkish bath, sauna, hydromassage and various other types of massages are just some of the services that this wellness hub provides for its patrons. OPENING HOURS: from monday to saturday 10.00-21.00. sabaithaispa.com